Deep Kinetic
Crackle body mousse, with a very smooth and rapid effect, to reduce the subcutaneous fat and working on cellulite appearance . The mousse active ingredients penetrate deeply and are effective for 12 hours. The innovative nanosphere technology allows a fast penetration into the skin cells and guarantees a deeper activity in the fat reduction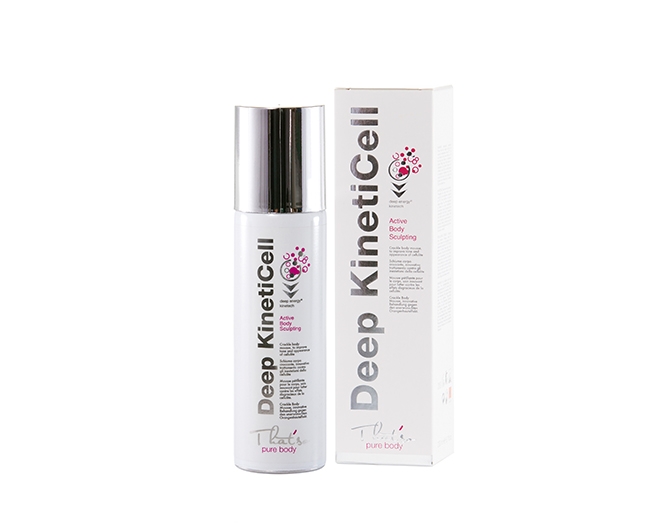 ส่วนผสมที่สำคัญ
- Nanospheres technology : to deliver nutrients into the skin cells. The cream works 12 hours without treatment.
- Caffeine : for fat breakdown
- Theophylline : for fat reduction and as antioxidant
ผลลัพธ์หลังการใช้
The skin becomes immediately smoother and the lotion goes into the subcutaneous fat layers and starts to actively work on the fat reduction up to 12 hours. The cellulite appearance reduces noticeably in 2 weeks by a daily use (even more cleary when used wih Pink Angel)
รายละเอียดสินค้า
วิธีการใช้

Shake the bottle upside down for 20 times to set the mousse. Keep the bottle inverted and spray firmly in the area.
he foam reacts quickly when pressing the palm over it. Spread and let it absorb. For everyday use.