VITA SKIN BOOSTER CREAM
Wrinkle repair cream, with active ingredients to stimulte collagen production and restore skin moisture.
The skin feels immediately firmer and smoother, with a radiant younger look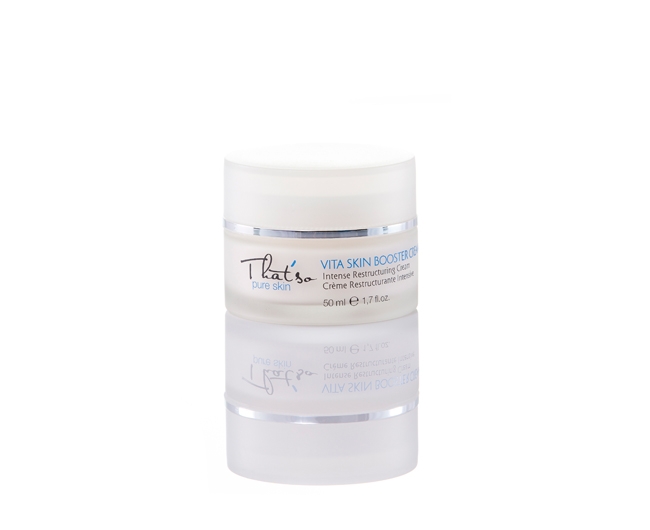 ส่วนผสมที่สำคัญ
A combination of powerful active ingredients
- Polyliporic : to restore moisture and reduce wrinkles
- Polysaccharide : to repair damaged skin and maintain firmness and elasticity. Protect from pollution and stress aging.
- Red Algae extract to nourish and strengthen the skin .
ผลลัพธ์หลังการใช้
Skin firming and repairing visible wrinkles
- Stimulate collagen production and restore moisture to the skin.
- Reduce pores and keep skin smooth and radiant, vibrant and youthful.
- Wrinkles are dimished significantly within four weeks.
รายละเอียดสินค้า
วิธีการใช้

Apply a thin layer on the face in the morning and evening.